The Marquette Beer Runner
My first visit to Milwaukee far exceeded the expectations, probably because most of my knowledge of the town comes from watching Lavern & Shirley. Tim Blair, a good friend and mentor from IBM now at Grant Thornton, invited me to speak at the PR + Social Media Summit, hosted by his alma mater, Marquette University.  Tim is still a mentor, but we're no longer friends.
The event's first speakers was Olympic sprinter Nick Symmonds who turned to eBay to auction real estate on his deltoid for a tattoo of a corporate twitter handle.  Creative agency Hason Dodge narrowly outbid Nick's mom.  Before I try to sell tattoo space to raise funds, I'll need to shave a few seconds off of my time in the 400 hurdles.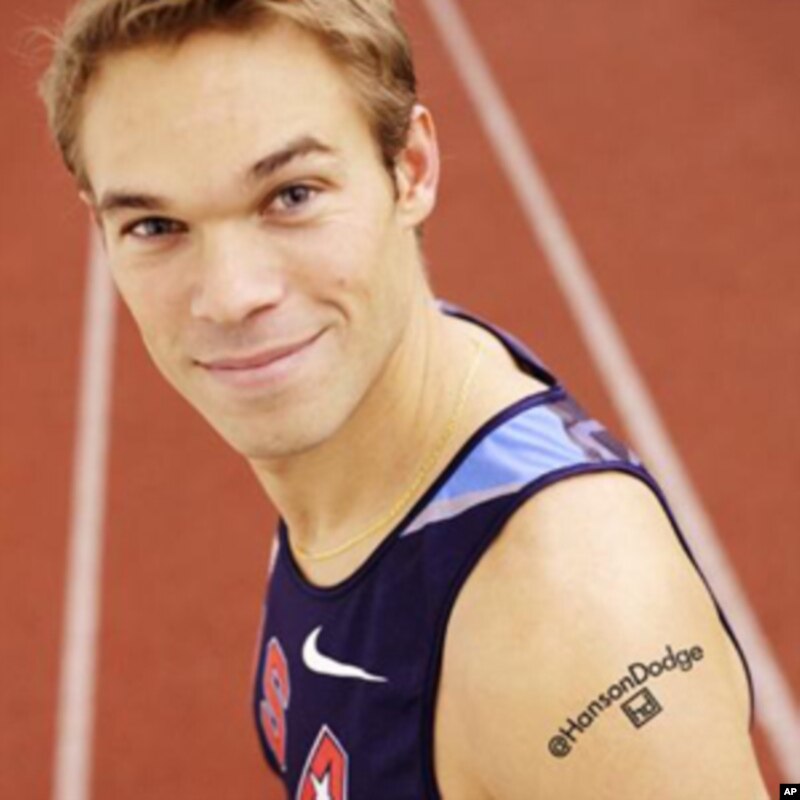 Molly McKenna, social media director at McDonald's, masterfully blended humor, candor about taking risks, and  fascinating stories from the trenches, including a recent twitter battle  between two prominent mayors over a beverage ban, as an example of standing up for your brand on twitter: "RT @McDonalds .@MikeBloomberg We trust our customers to make the choices that are best for them."  She's one of the best speakers on social media I've ever seen.
After speaking on The Business Case for Nonsense and showing a few comedy videos and a clip from our documentary, Tim  Blair and I headed over to Sobelman's, a burger legend featured on the Travel Channel's Food Wars.   An excellent choice, as was our dinner the night before at the Iron Horse Hotel.
In addition to the speaker lineup that included some social media rockstars like Kathryn Janicek from NBC Chicago, Augie Ray from Prudential and Mary Henige from GM, one element that made this conference stand out was the host, Tim Cigelske, aka The Beer Runner.   Not only did he help everything run smoothly and was a fun guy to work with, but he's an established SM leader as well. Check out his interview in Wired Magazine on combining his passions for craft beer and fitness.  I hope to return soon to spend more time at the river walk and tour the Harley Davidson Museum, but as Cigelske suggested, I think I'll wait until after the Wisconsin winter, when conditions aren't the same as Ice Station Zebra.
About the Comedy & Cheeseburger blog.